Description
Description
Only 100% genuine original Nillkin products in retail package. It has anti-fake membrane, QR code and barcode.
Don't buy cheap fake "Nillkin" products from third-party shops when you can get genuine products to make yourself happier.
Nillkin Camo cover case for Apple iPhone 11 Pro (5.8″)
A unique camouflage-style combination of selected TPU and PC materials, coupled with integrated injection mold makes Nillkin camo phone case durable and wear-resistant. The surface has a quality PU leather finish integrated with a camouflage cloth design.
Nillkin Camo provides all-round coverage and reliable protection with its impact-resistant and anti-splash properties. Both sides are designed for a comfortable grip to prevent slipping.
Accurate cutouts
Nillkin Camo was molded with the original iPhone for 100% accuracy in all the cutouts, buttons, and ports.
Hardness and softness combined
The integration of quality TPU and tough PC materials makes Nillkin camo easy to install and remove.
Manufactured through a meticulous process
Camo was made with advanced technology for upgraded protection, texture and performance. Seamlessly integrating PU leather with a mesh cloth and a camouflage cloth to cover the cotton layer which hides the PC material integrated into the TPU frame. The case was created using precision stitching to prevent rough edges.
Grid design
The design feels soft to the touch while providing optimal protection.
Anti-slip design
Design on both sides prevents slipping and provides a comfortable grip.
Camera protection
Elevated bezels around the camera protect the camera from scratches.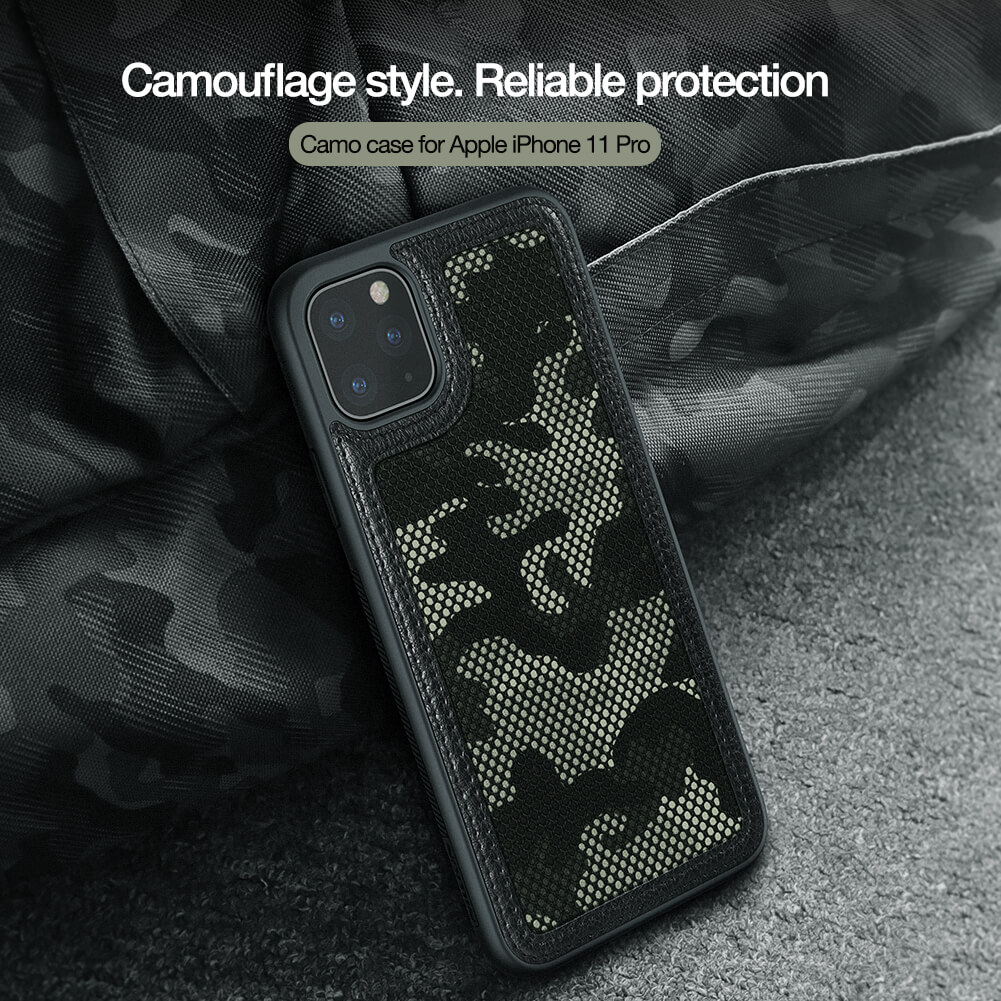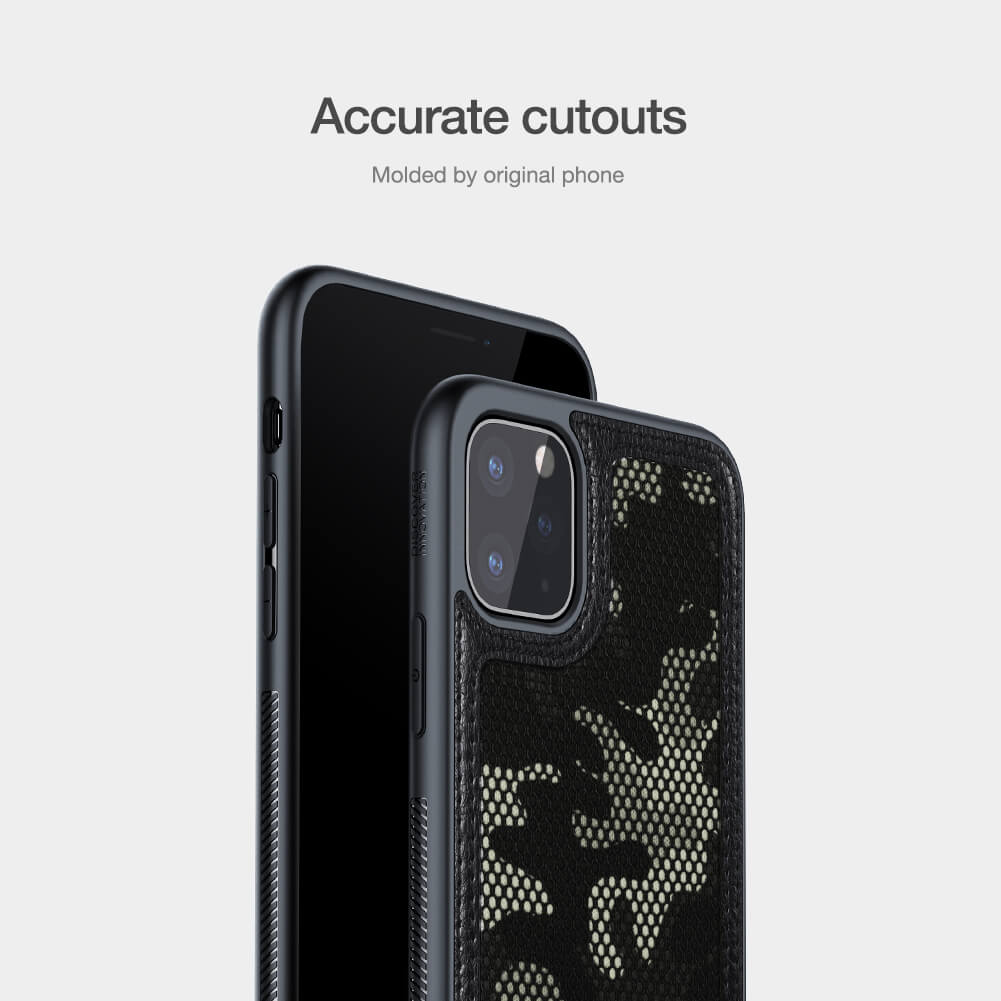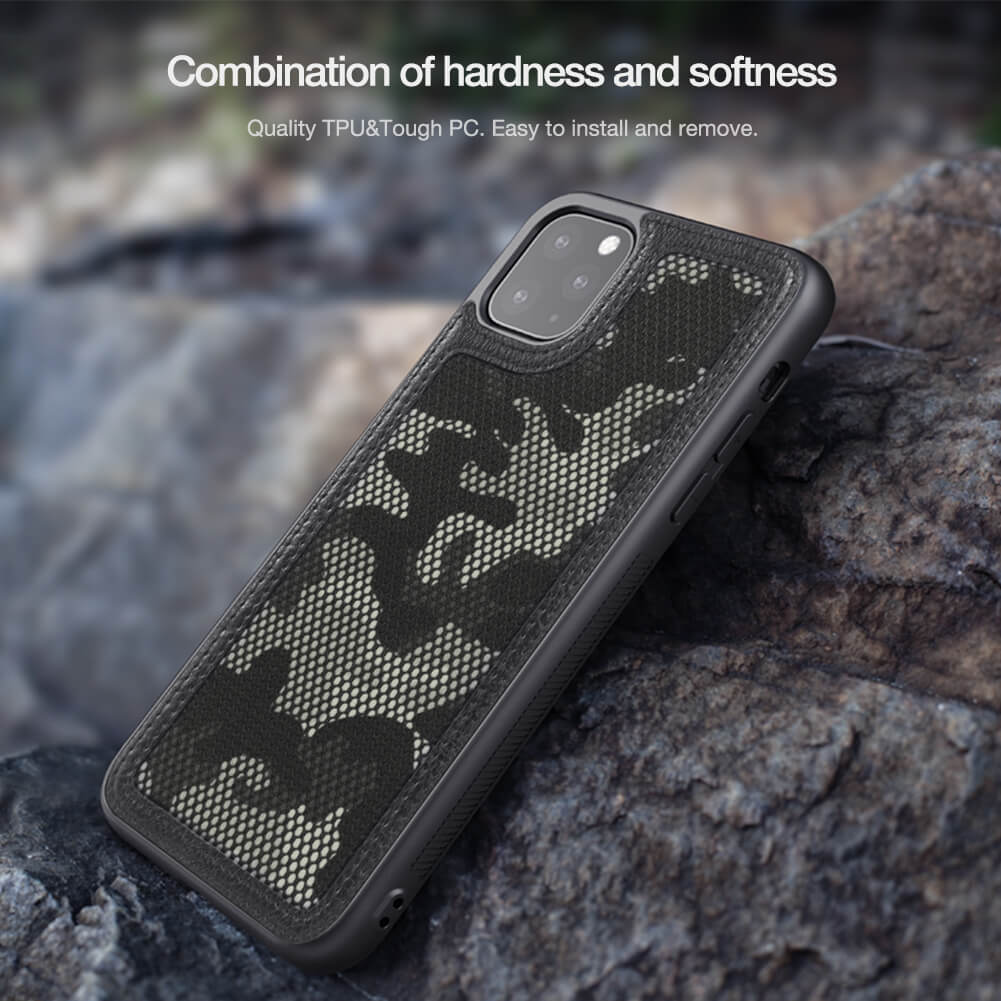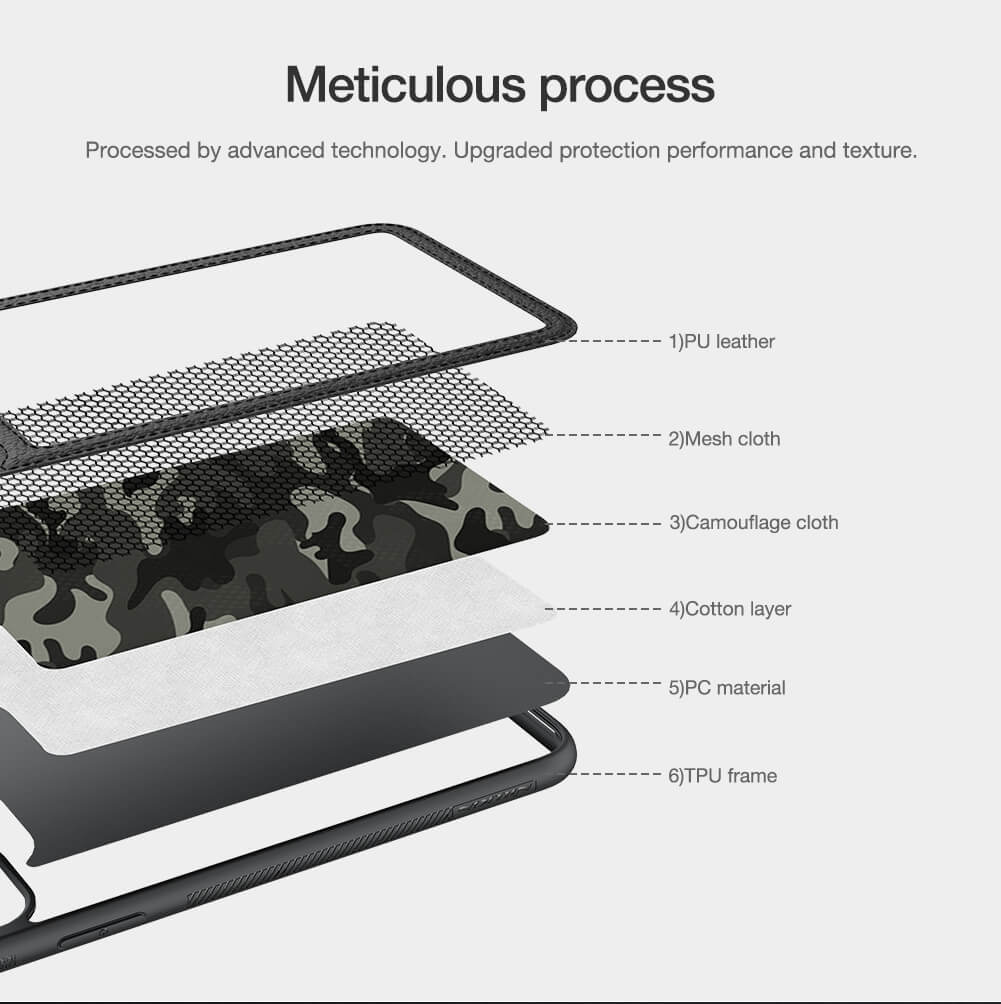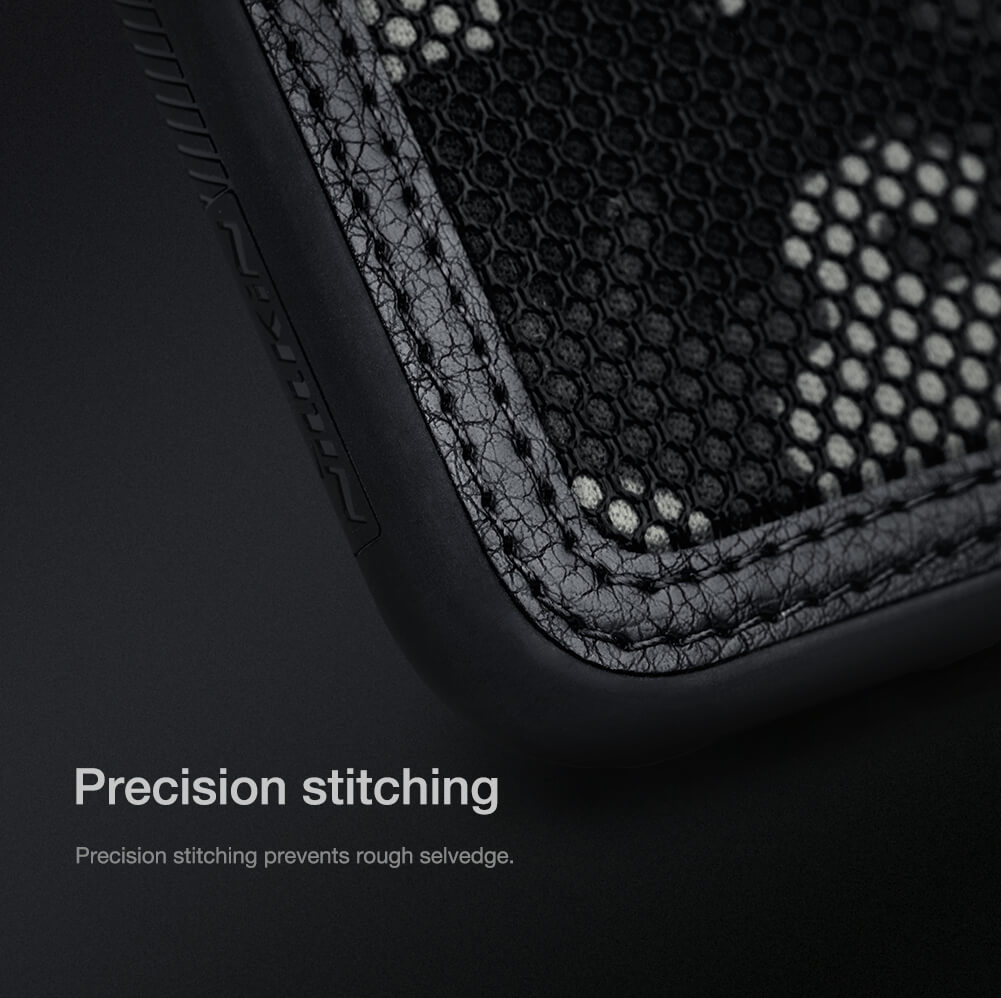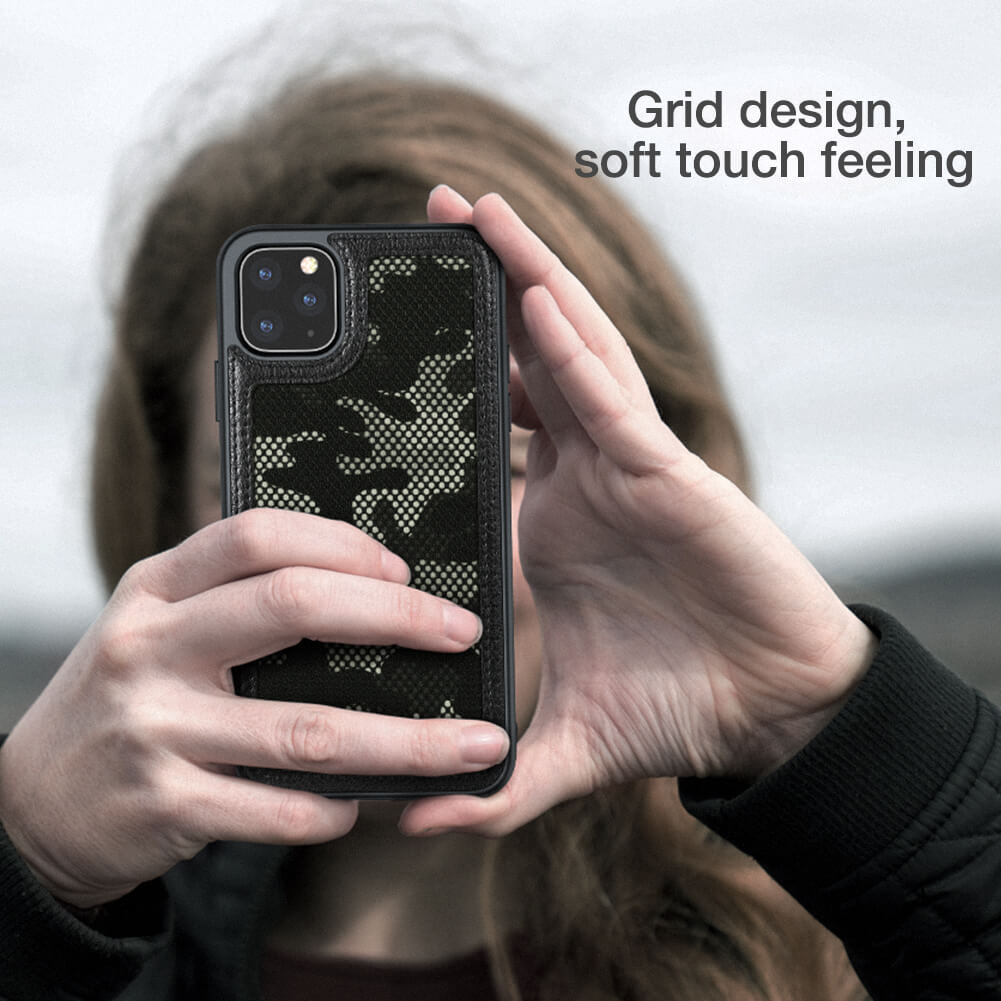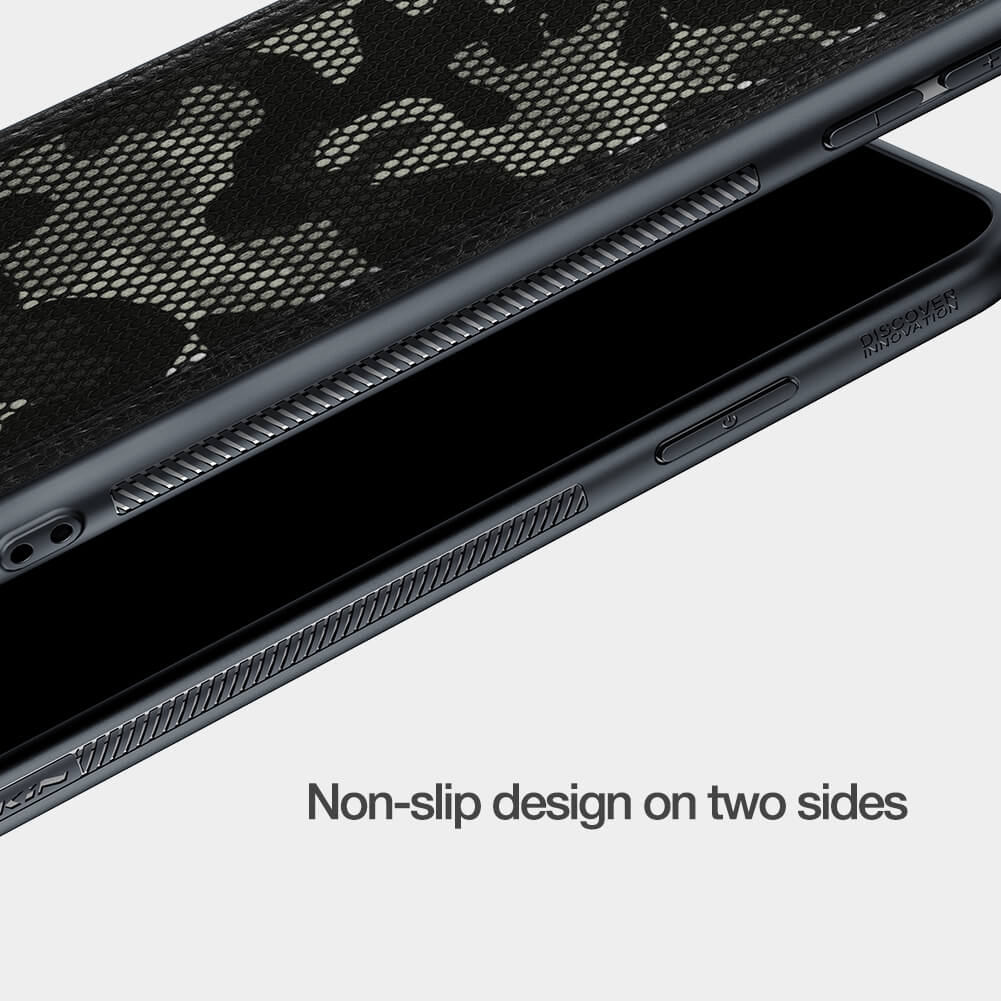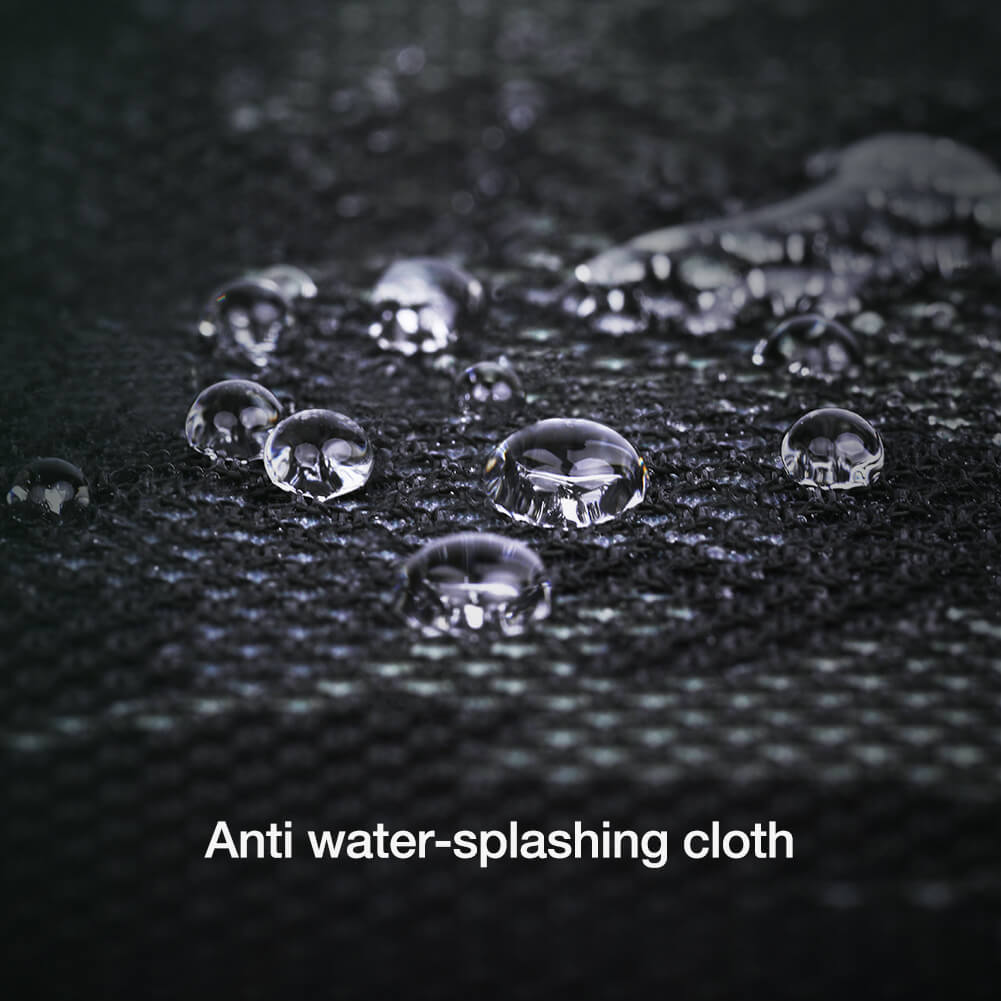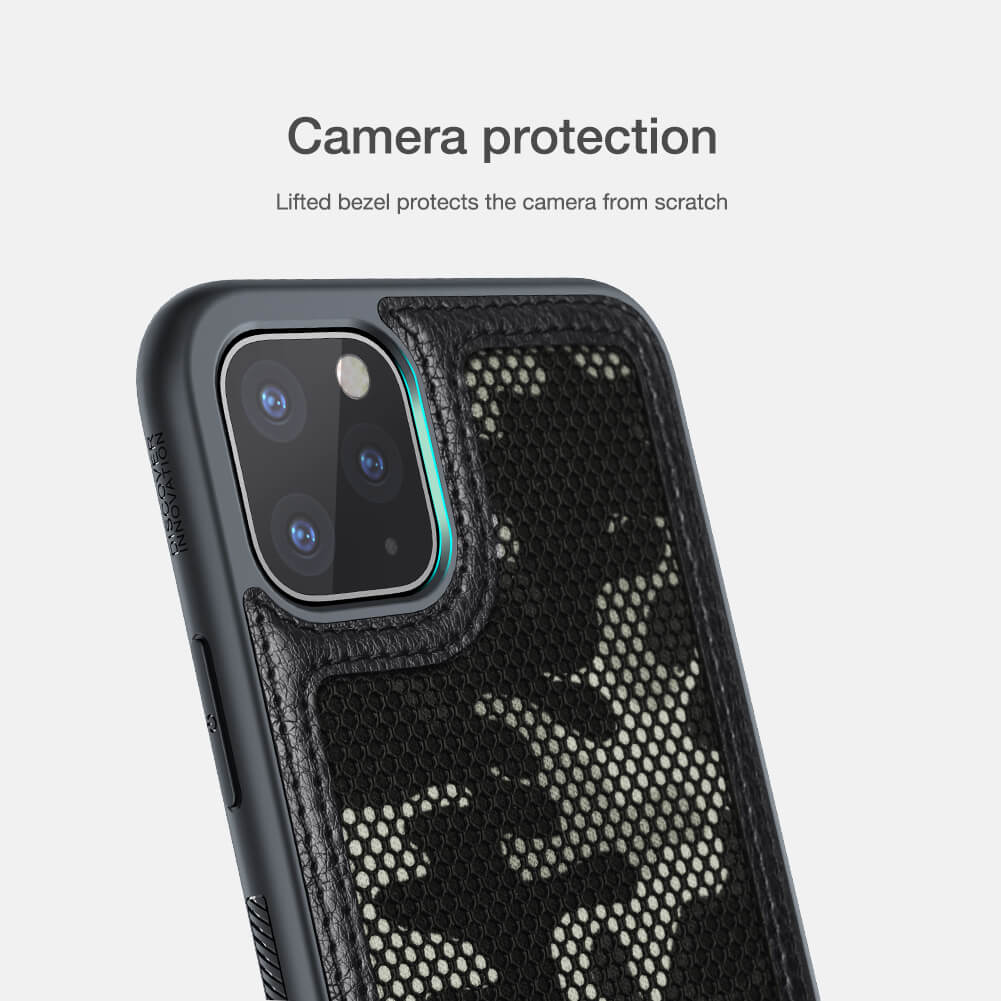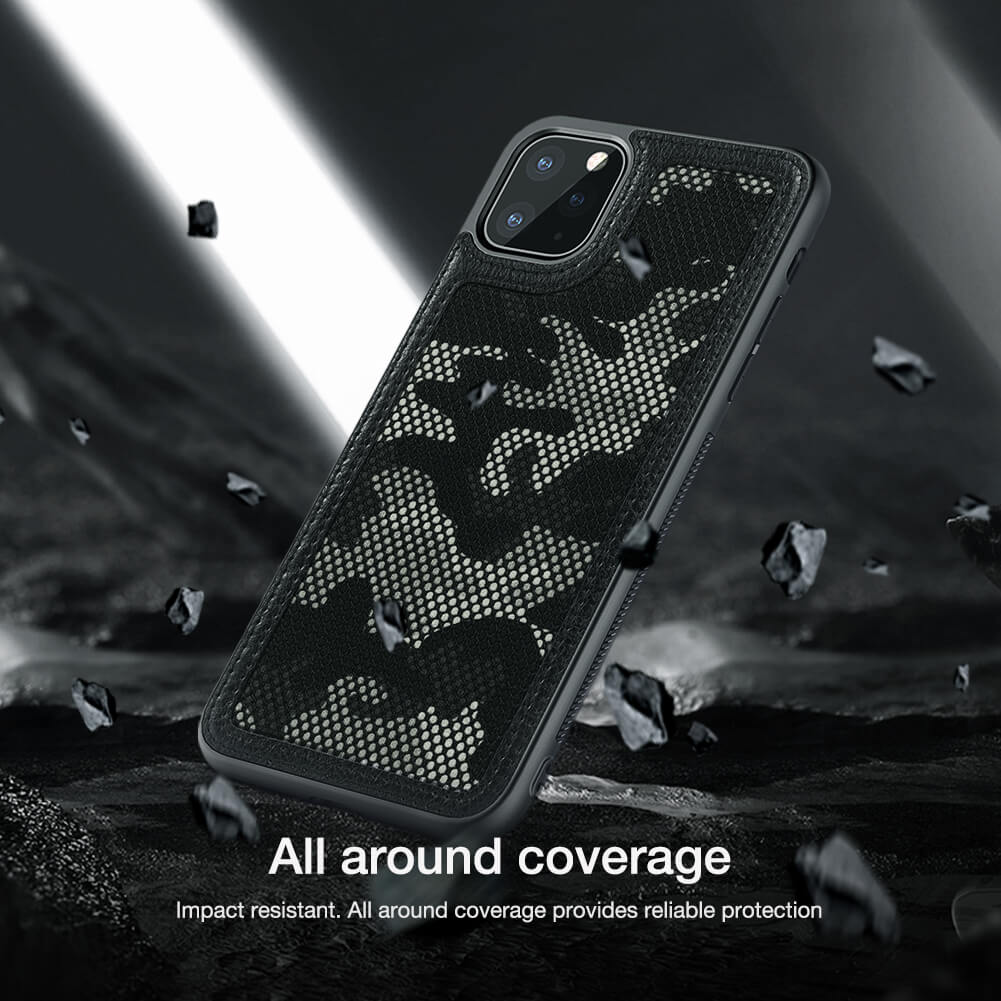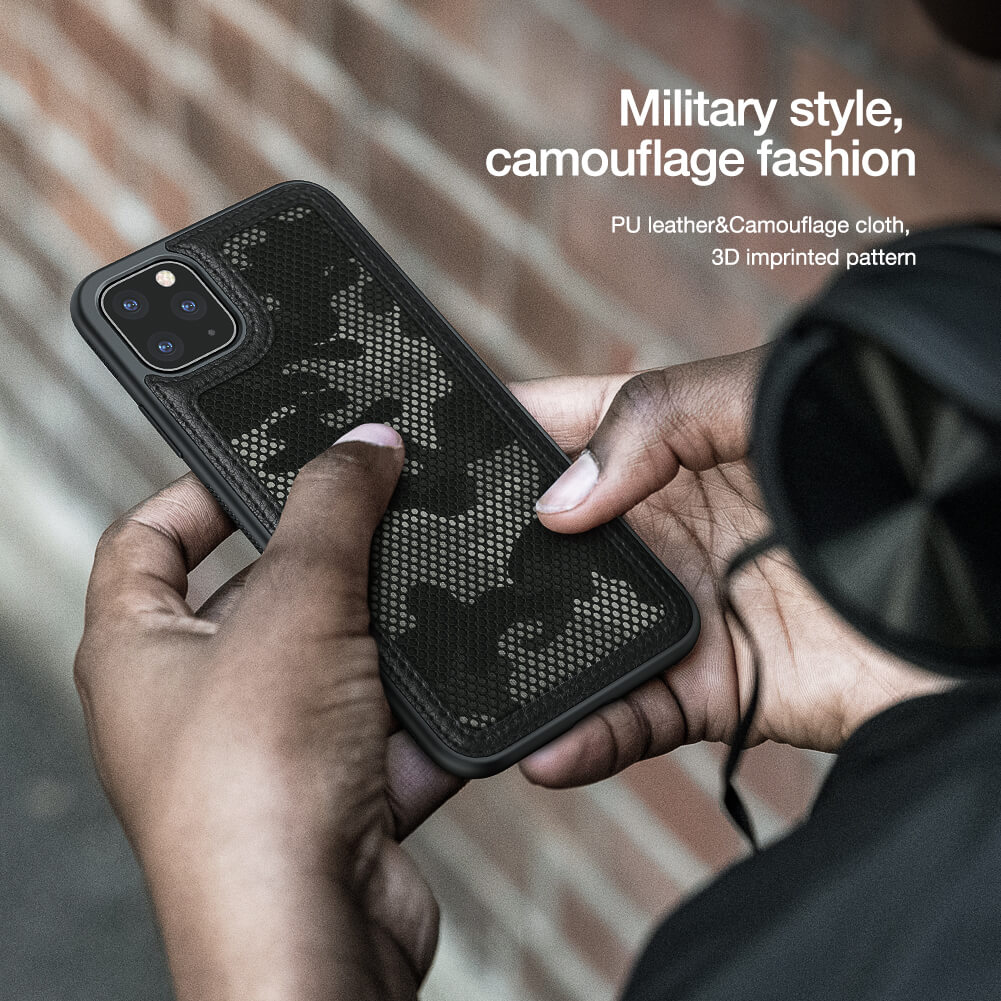 Shipping information
Your package will be sent to your shipping address provided at checkout page by airmail within 1-5 working days.
Shipping addresses should match paypal and nillkin.org orders.
Parcel will generally arrive to your local post office.
Tracking number can always be checked at 
17track.net
.
We also started to use faster 4px worldwide express, 
http://en.4px.com
 can be used for checking tracking number status.
EMS, DHL, TNT shipping has stricter customs, any customs taxes are not included; for remote areas it may require to pay additional cost for courier delivery (invoice will be sent additionally, we contact buyer before sending products by email).
For DHL, EMS, TNT and other courier shipping the delivery time is specified approximately.
For all (Retail & Wholesale) orders: 2kg is the maximum weight HK post, Singapore post, Free shipping.
Free shipping is available for retail orders only, wholesale price doesn't include shipping cost, it'll be calculated separetely at checkout page.
Returns and refunds
​Any defective items can be returned for refund, replacement, or discounted/increased price due to substitution.
Please Email us within 5 days of receiving your parcel. Please attach photo(s).
All RMA must be returned with its original packaging and accessories.
Customer is responsible for return shipping charges.
Once we get your package, you'll get a refund or shipping number of parcel with your replacement product.
Please note, refund can't be done immediately by customer request after shipping number was provided.
Refund will be sent in case the parcel was stolen (no delivery in 60 days after shipping number was provided). Due to COVID-2019 60 days is extended to 120 days.
Order cancellation is only possible if your parcel is not shipped yet and your payment is still in authorization state (wasn't captured).
Once payment is authorized or parcel is shipped out order cancellation requests are not satisfied.
If you couldn't pick the order up or address was incorrect, you should pay return shipping fee and shipping back again.
COVID disinfection service is not refunded in case of return by customer mistake.
if you are not confident in your abilities to apply tempered glass screen protectors, please contact professional service.
Our products are factory made molding, they are checked on real devices with precision. We don't sell raw products.
Curved display smartphones requires precision for tempered glass installation.
If you applied the glass dirtily or roughly, if the tempered glass screen protector doesn't want to glue due to wrong installation, we won't provide you replacement or refund.
Refund or replacement of tempered glass screen protectors will be applied for damaged on arrival products only.
We don't accept returns or rejected packages, all rejected packages will be recycled without any refund to customers.
Any customs charges, taxes are not included in the price and should be paid, it's buyer's responsibility.
If you want to cancel the order when customs blocked your package or the package retained by customs – no cancellation is possible, no refund will be provided for such situations. Please solve customs problem locally.